RepRisk harnesses a proprietary, systematic framework that combines cutting-edge technology with hands-on human intelligence in 15 languages.
Transparency is the new normal, and has driven an unprecedented need for the integration of ESG issues into all aspects of business. How a company manages ESG issues is now seen as directly linked to its operational excellence and social license to operate. ESG risks can also translate into compliance, reputational, and financial risks.
RepRisk harnesses the power of big data to put relevant information at your fingertips – helping you to manage ESG and reputational risks in day-to-day business. Some of the world's leading financial institutions and corporates rely on RepRisk as a due diligence, research, and monitoring tool in risk management, investment management, corporate sustainability, and supply chain management.
Learn more about us by downloading our Corporate Brochure >
RepRisk serves clients worldwide helping them to manage ESG and reputational risks in day-to-day business.
RepRisk runs the world's most comprehensive database on ESG risks, delivering curated data on a daily basis.
GLOBAL
analysis
34
sectors
90,317
companies
22,112
projects
15,191
NGOs
11,015
gov. bodies
A history of proven success and industry milestones: for a decade, RepRisk has supported our clients and partners in advancing the management of ESG issues.

2016

2016

2016

2015
2015

2015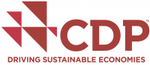 2015

2014

2012

2010

2009

2008

2007

2006